As a 'fashion' designer I often feel at conflict with the industry I work in. I have been involved in the fashion industry for last 10 years (since I was 16). It is more than often an industry built on opacity, closed doors and elitism - and doesn't cater for or represent the majority of society. We have witnessed it become an industry built on a hierarchy system, exploiting both the environment and humanity. I worked as an intern for many large fashion houses and individuals, so I experienced this first hand and being treated like the dog's dinner.
Even now, and running Balulu, I see all the time smaller independent brands being taken advantage of by larger companies and 'influencers'. It is time for a complete structural shift, and as a designer I want to re-imagine an alternative fashion future. I want to rebel against these mainstream fashion ideologies, and begin a sharing community of designers and makers - celebrating every person behind the brand, and at every level of skill set.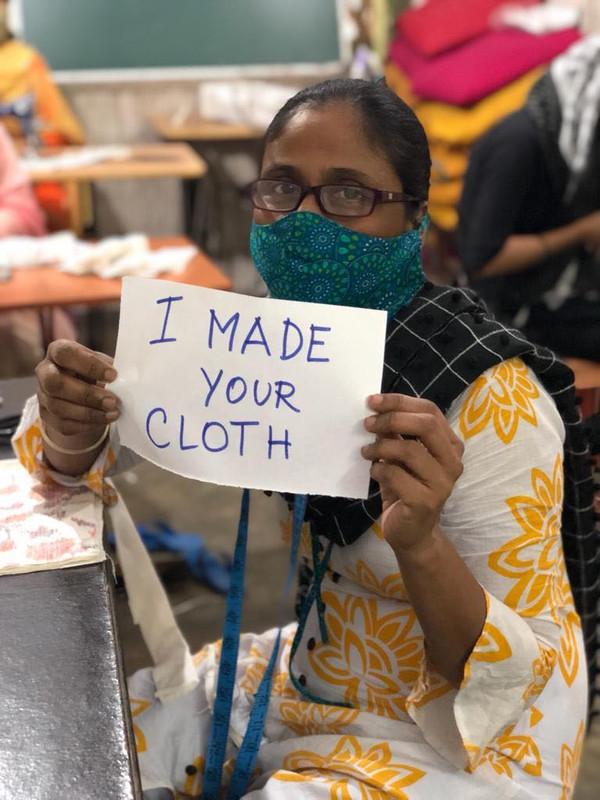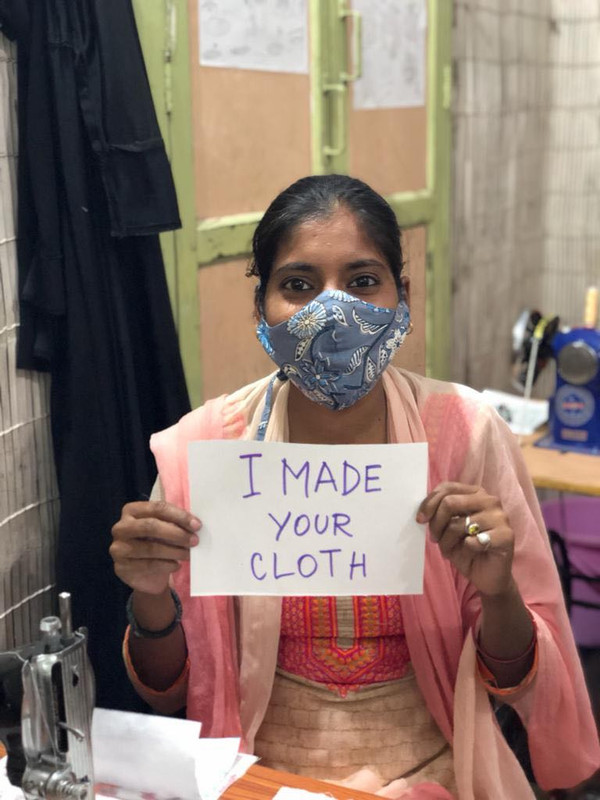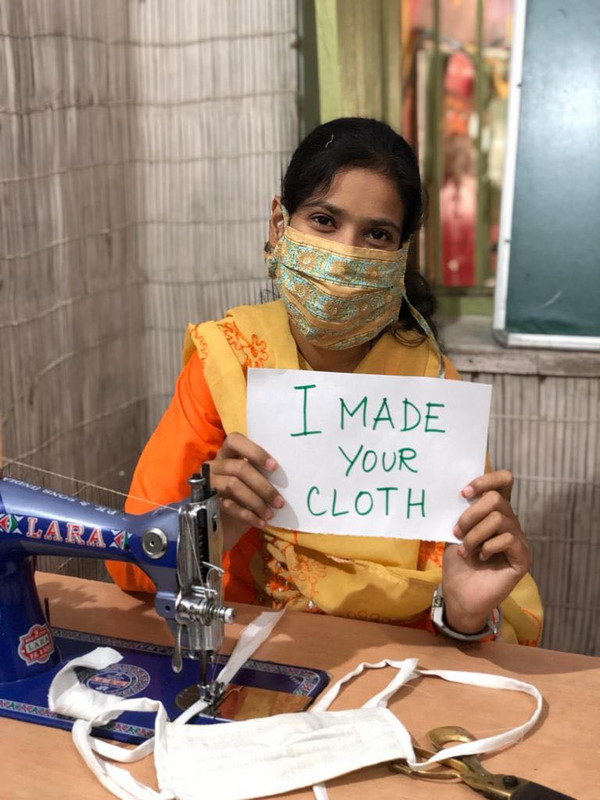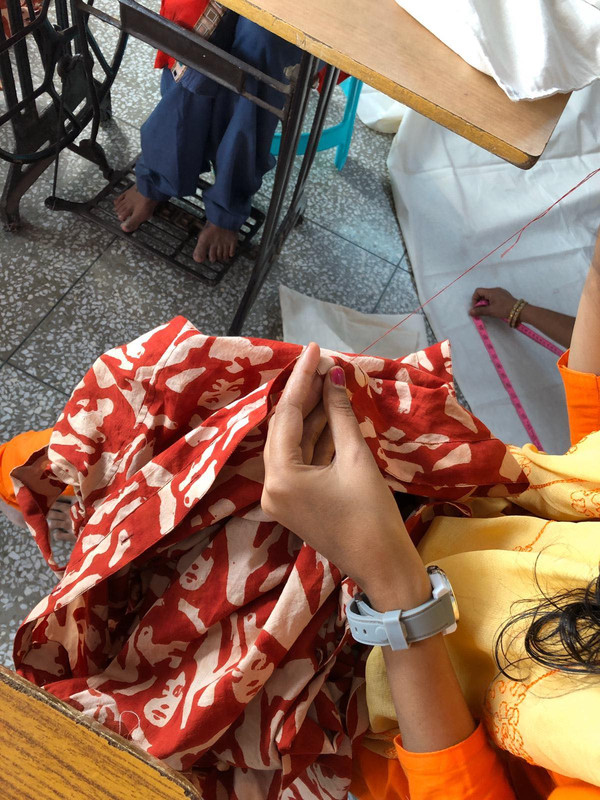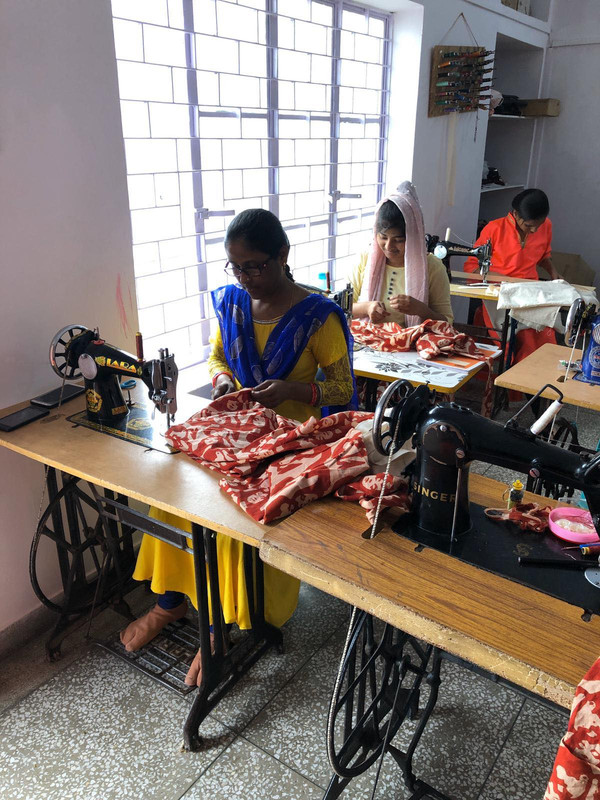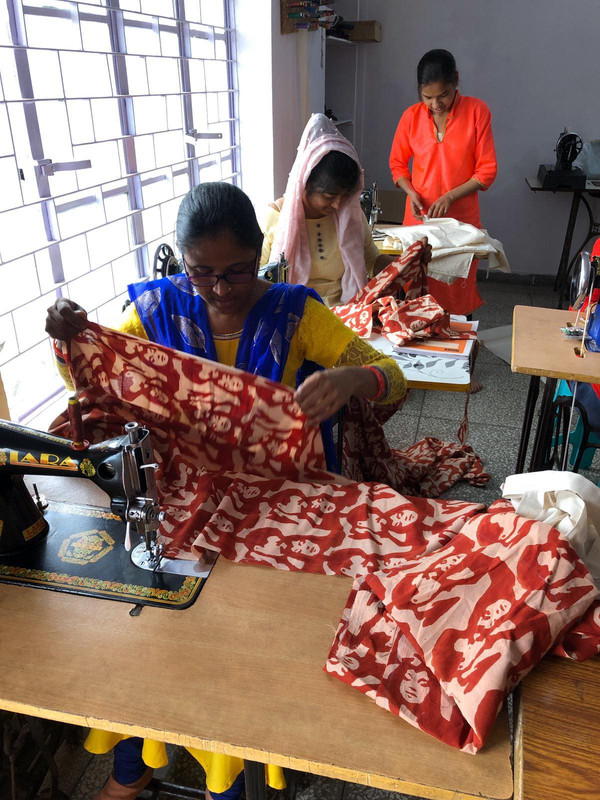 Being able to give people fair employment, fair pay and good working conditions is my priority. My tailors and I are very transparent with each other, and always talk through any problems that may stop them from working or be affecting their personal life. Our system works very well this way because we have an understanding and respect for each other.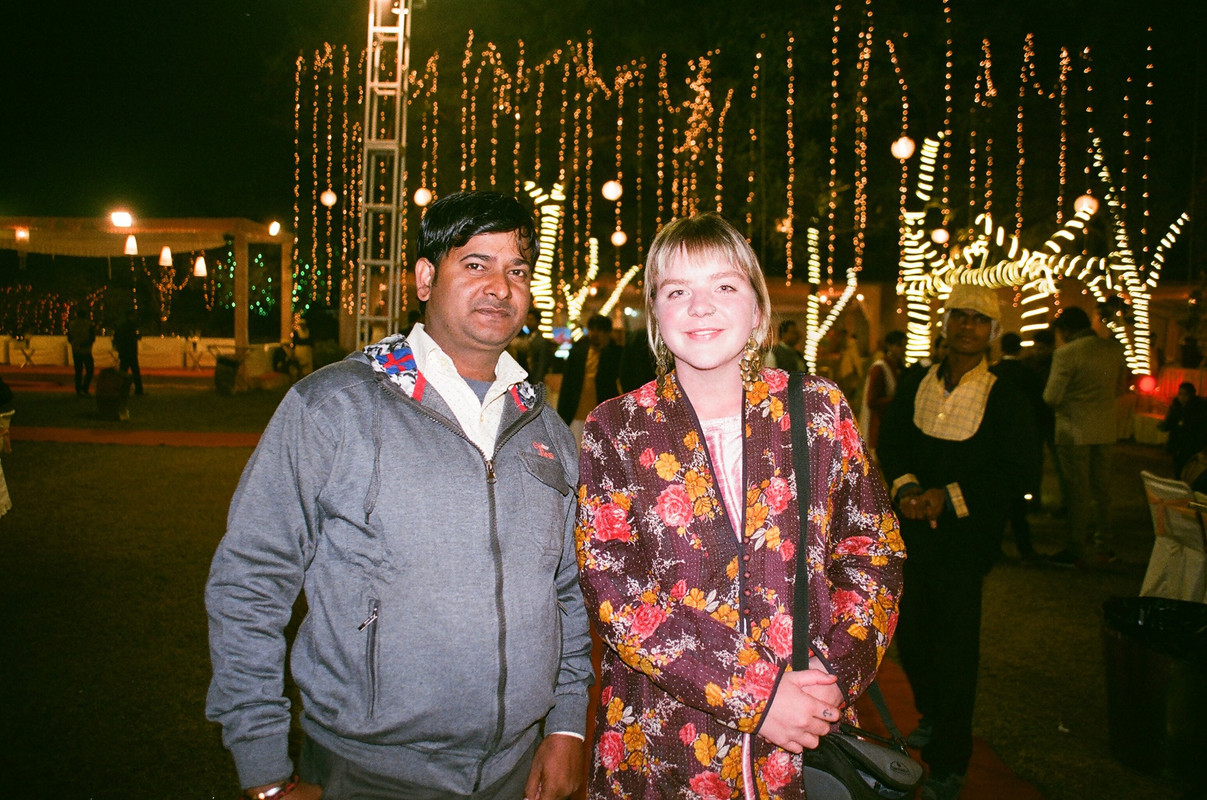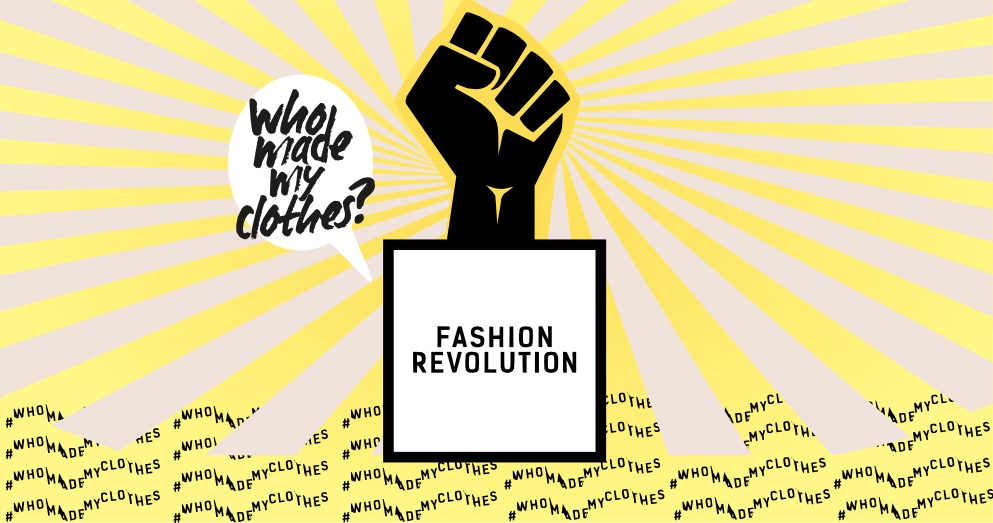 The same goes for the Tailoring Project, (started by the social enterprise, Learn for Life) that I have recently teamed up with.
The Learn for Life Empowerment Project is dedicated to uplifting disadvantaged people in the Indian cities of Varanasi and New Delhi, by providing free education in the forms of early child development and vocational training for youths and adults. They believe that true empowerment is only possible through education, meaningful work and fair wages and working conditions.
India is still very 'behind the times' when it comes to women's rights and equality. I want to invest in these women and make them understand their rights and opportunities in this world. The female literacy rate in India is far less than the male (65.46% compared with 82.14%), and far fewer girls are enrolled into schools than boys. The gender gap is as alarming as ever, particularly in the more rural parts of India. I believe it is so important to give these women equal opportunities to work so they can be economically independent, which in turn is incredibly empowering and freeing.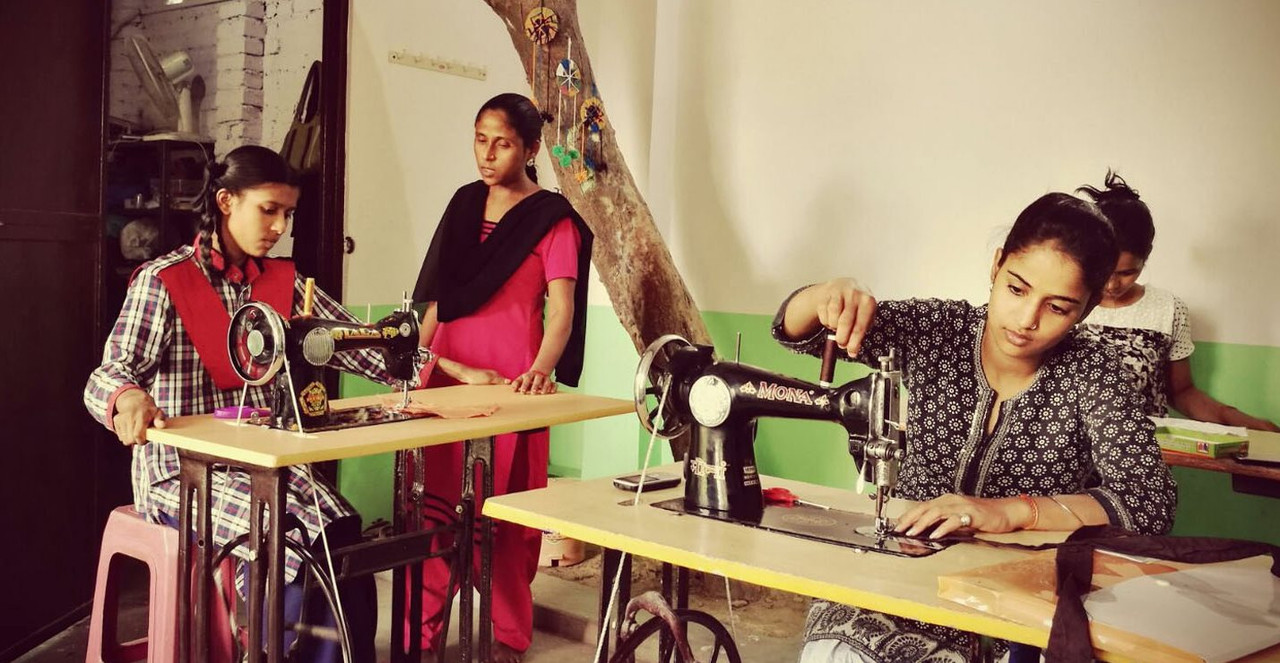 As well as fair and ethical working conditions and fair pay - I am constantly working towards a more sustainable product, striving to cause as little harm to this planet as possible. The fashion industry is the second most polluting industry in the world - so as you can imagine this comes with its difficulties. I am constantly learning and adapting to make a product which is more environmentally sound.
This year I am only working with 100% natural materials, low impact and natural dyes. You will be seeing a lot more linen, which is made from the earth friendly flax plant and is one of the most biodegradable fabrics in the history of fashion. I am also working with silk which is spun and weaved locally to Varanasi in Bihar, by small family run businesses.
I repurpose bedsheets bought from local retailers and turn them into my designs. Each and everyone one of the bedsheets is handpicked - and there is often only one or two of each design available making them even more special and unique. Once out of fashion or if they have any imperfections then most of these bed sheets will often get thrown away by bigger companies and end up in landfills. I only buy our bed sheets from local suppliers, who often buy off the bigger companies (due to an imperfection or a new trend coming in). So by giving them a new purpose I am helping to reduce the amount going into landfill.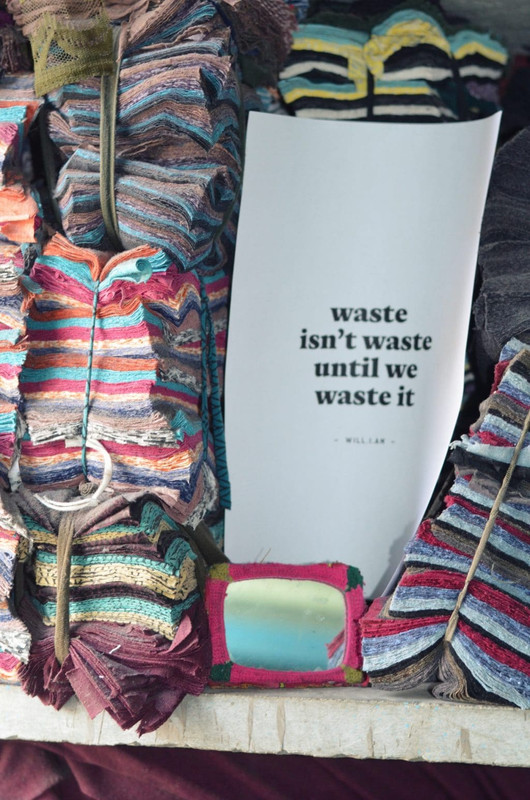 There needs to be an emphasis on quality and craftsmanship to create clothes with longevity. Through extensive testing, fabric searching and discussions with my tailors I am striving to make responsible products that will last. Now is the time we need to be looking towards our environmental contribution, and with less clothing in landfills - the less damaging this will be. I am also asking you as consumers to think carefully about how you dispose of your old clothes. Could you sell them on instead of dumping them in the bin? Could you donate them to a charity or clothes recycling centre? Could you upcycle them and turn them into something completely new?
I believe in a circular economy. Putting them in the bin is too easy - we need to start being more creative and imaginative when it comes keeping products and materials in use, designing out of waste and regenerating natural systems. I know the design process of my garments from the very beginning to finished product. It is very important that I am aware of the full cycle my product has taken, and I encourage you to give it a happy ending.
My purpose is to create a unique brand of conscious clothing as a statement against mainstream fast fashion. I only work with natural materials, low impact and natural dyes as well as repurposing bedsheets that would have otherwise ended up in landfill. I personally follow the journey my clothes make - from weaving to making to selling - and believe in reusing existing materials where I can. I believe in economically empowering the lives of the people who work for me, and designing an alternative fashion and material future.